Cropland contours
Russian Federation, Egorlyk district of Rostov region
As part of a joint project with the AC of the Ministry of Agriculture of the Russian Federation and Rostelecom, we have completed work on the construction of the contours of arable land within the Yegorlyk District of the Rostov Region.
The aim of the project was to assess the accuracy and completeness of the object composition, automatically constructed contours of arable land. When comparing, we used the vector contours provided to us from the Unified Federal Information System of Agricultural Lands (EFIS ZSN), as the result of 2020 year.
| | |
| --- | --- |
| | |
| EFIS ZSN contours | OpenDataBox contours |
Based on the results of the analysis, were identified that were absent objects in the EFIS ZSN layer, with total area of ​​more than 26 thousand hectares. The revealed discrepancies are shown in red, in the picture below.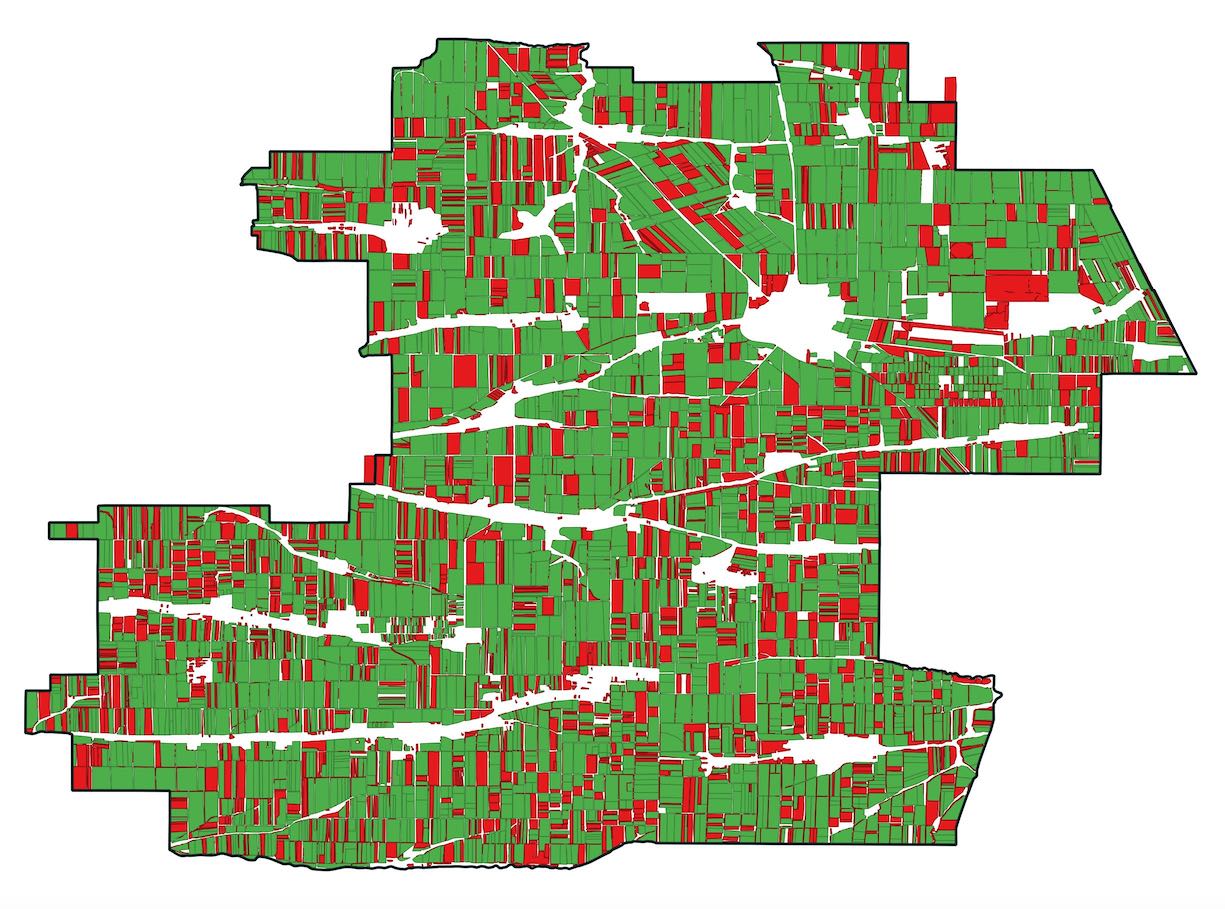 Discrepancies between the EFIS ZSN and OpenDataBox contours
---
Contact us
info@opendatabox.info
---
Read our news in telegram and social media
Facebook
t.me/OpenDataBox_pub
Linkedin
---